ASSOCIATION MANAGEMENT
---

KEA  values collective responses to challenges which led KEA to set up and manage associations.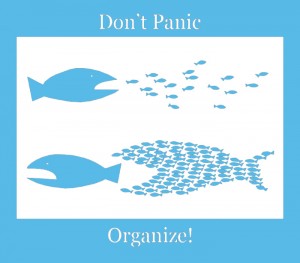 KEA has more than 14 years experience in the setting up and management of European networks and association management services for associations in the culture and creative sector. Our specialisation in the culture and creative industries gives us an insight into the challenges and issues faced by associations in this domain, thus increasing the value and pertinence of our support :
– Setting up the organisation: drafting statutes, legal formalities.
– Management, developing associations' vision and objectives, providing an effective secretariat, preparing meetings (Board, General Assembly, etc.).
– Coalition and network building and stakeholder relations.
– Membership management: recruitment, fees collection.
– Advocacy strategies at EU policy level and strategic advice on legal, public and regulatory affairs.
– Research and studies, drafting position papers, information dissemination.
– Development of internal projects and exchanges of best practices within the network.
– Dissemination and communication strategies.
– Organisation of seminars.
– Raising EU funding
Networks supported include:
CECCIA – China-EU Culture and Creative Industries Alliance
CECCIA is a platform to stimulate networking in the culture and creative field. Networking will take place at business and policy levels to promote exchanges whether at artistic, business or political level. CECCIA believes that culture contributes to innovation and sustainability. CECCIA want to be instrumental in promoting mutual understanding and cultural dialogue between two civiliazations. http://www.ceccia.org
NPLD – Network to promote linguistic diversity
NPLD's main goal is to raise awareness at a European level on the vital importance of linguistic diversity. It also aims to facilitate the exchange of best practices among the policy makers, practitioners, researchers and experts from all over Europe. KEA supported the association between start-up in 2007 until its second application for funding in 2012. http://www.npld.eu/about-us/
IMPALA – The independent music companies association
IMPALA was established in April 2000 by KEA. Starting out with a core of some 10 member associations and companies, Impala now has over 4,000 members. KEA ran the association secretariat from 2000-2007 and helped it set up and manage a European music award.(www.impalamusic.org)
EFCA – the European Film Company Alliance (1999-2012)
The European Film Companies Alliance (EFCA), was founded in Brussels in September 1999. Its aim was to bring together European entrepreneurs active in film production and distribution. It acted as an essential platform for information exchanges and business networking. KEA ran the secretariat from 1999 to 2012.
EYPA – the European Young Photograpy Awards (2010-2012)
The project aimed to establish a platform to showcase young photographers' work internationally, and to network European art schools to promote artistic exchanges. The project ended in 2012.